On healing and hurling: The re-education of Diarmuid Lyng
Keith Duggan, The Irish Times, 15 Feb, 2020
He asked what he is looking for. It's Tuesday lunchtime on Inch strand: storms threatening on the radio forecasts and on the violet skyline. The mountain peaks and treks of the Dingle peninsula are snow-dusted and in-your-face enchanting.
We get hammered by hail stones walking across the sand. Lyng laughs and sucks in the air. The beach is deserted. He swims here most days but as a recent convert to surfing, he is worried that his tolerance for the Atlantic salt-freeze is lessening.
"The wetsuits are making me soft," he jokes. Later, after lunch, his partner Siobhán makes a quick run into town and their two-year-old boy Uisne sleeps and Dubh Dubh, the family dog, makes himself comfortable and doesn't disguise the fact that he is deeply unimpressed by the conversation, which is pretty much about how his master turned his back on it all.
Except if you asked Diarmuid Lyng, he'd reject that idea completely and argue, passionately, that he has turned his back on nothing: that, at the age of 37 he is learning for the first time how to face into the world and into himself with complete honesty and openness. It has taken concentrated un-learning. He came across a book recently and the title alone made his heart sing.
"The Body Keeps The Score" he announces with satisfaction. "As soon as I saw the title I thought, thank God somebody has written this book."
Diarmuid sat down recently with Keith Duggan again to discuss Men's work, rewilding and the process of Deer tanning.
"I am not a shaman healer or anything," Lyng says quietly. He's 41 years old now, greyhound lean, his features cushioned by a freewheeling beard. When he's listening, he has a habit of closing his eyes."I just try and bring people across a river to a more expansive patch of land in their lives. In the cold light of day, this can seem like too much. But over 80 hours, things come to the surface," he says. "This is set up in a way that it is not about vulnerability, it is power ... not power in the sense of domination or control, it is the power of being your full wild self for a short period of time. So, you just get to taste and to know and to feel it.....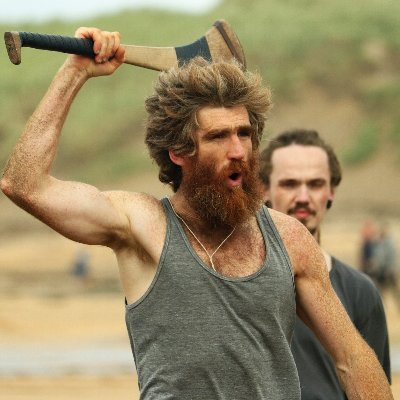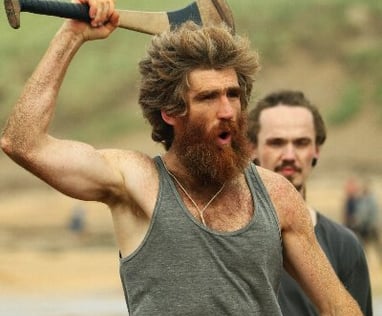 The Geansaí, Gizzy, RTE, 2016
On single-mindedness, being frozen, fatigue, falling apart, and putting it all back together.
On the sporting career, the love affair in West Kerry, the Irish language mission, the ash tree, the accidental gardener and the enthusiastic father