When a language is lost it creates a rupture in the national psyche. To lose a language is to lose the knowledge of the environment and the accumulated wisdom of our ancestors, for without knowing our history, we cannot understand our present. We are in need of a cure.
We believe that by awakening the language within, we awaken ancestral memories and the wild nature that is our heritage.
To that end, we create a space and the activities for a person to connect with the wildness within and without.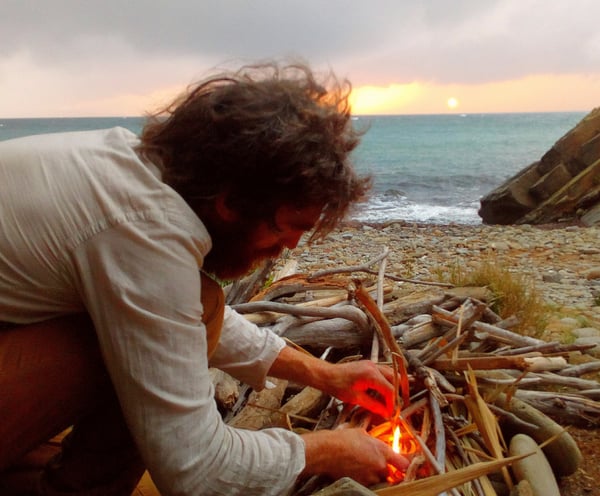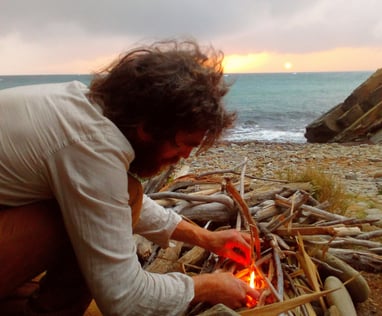 Nature of Man
Men's Retreats
We teamed up with Yoga Teacher and all round legend Michael Ryan last year to build a retreat focused on creating a healing space for men.
Healing comes in many different forms, and so we aimed from the start to create the conditions within which a group of fellas could get together and share, wrestle, breathe, hurl, eat, drink and sweat together.
Some of the men excelled in the purification ceremony of the Sweat Lodge, while others just needed to be heard. The wrestling brought something else up and out of us but from start to finish it was clear that it is important work.
It wasn't 'men's work' as much as it was a timeout for a group of men to get together and decompress from their busy lives trying to provide and take care of those around them.
But a clear intention shared by the group was that they wanted to bring more back to those that they provide for, or those that they may provide for in the future. That they would show up more fully to meet the demands of life in a skillfull and balanced way.
We also teamed up last year with master butcher Diarmuid McGivney to run a weekend retreat that primarily involved skinning, butchering and tanning of the hide of young, wild bucks. The essence of the retreat is connection to nature, challenging the parts of ourselves comfortable to be eating meat despite the discomfort in the stages of preparation that we have subcontracted out to others.
Diarmuid's mastery in the field, fifteen years a butcher in Ireland and two out on the great plains of Canada with First Nations tribes, was a sight to behold, but it always is, isn't it, seeing a master of his or her craft at work.
The last retreat was aimed specifically towards men, and the level of instinctive and natural healing that took place on the weekend was an honour to witness.
There were no shortage of women asking why they were excluded, and it's a fair question. So the next one is open to those willing to work, willing to endure a bit and willing to break through discomforts that are most likely holding them back.
Male, female or otherwise, all Tanners welcome.