rites of passage
deasgnáth aistriú saoil
I've been to my fair share of stags. I've danced on the tables, seen the strippers, sang it out with the best of them and stayed in the dingey hotel rooms.
But something was always missing.
It felt as though some people in the group just didn't belong.
It felt as though the stag was never honoured for the gravity of his transition.
The friendship was never acknowledged. The death of the single man never spoken about. A space worthy of the mans greatness never created.
A great friend contacted me a while ago wondering about the possibilities of hosting something for his best mate. There'd be cans and there'd be craic, but there'd also be something more, an acknowledgement, a chance to communicate with the stag, man to man.
We played hurling dressed up in flowery dresses and bonnets worthy of Ladies Day at the Galway races, but the hurling was intense. We retreated to a fire and we gave them the chance, over a glass of 12 year old scotch, to mark the moment. Every man stood their ground and the stag had the go ahead from his tribe of brothers.
From here Wild Irish Stags was born, an opportunity to have at least a small part of the day set aside to mark the transition, to honour the rite of passage. Be it a whole day of activities or just one small part of it, there are few things I've enjoyed as much as curating a Wild Irish Stag.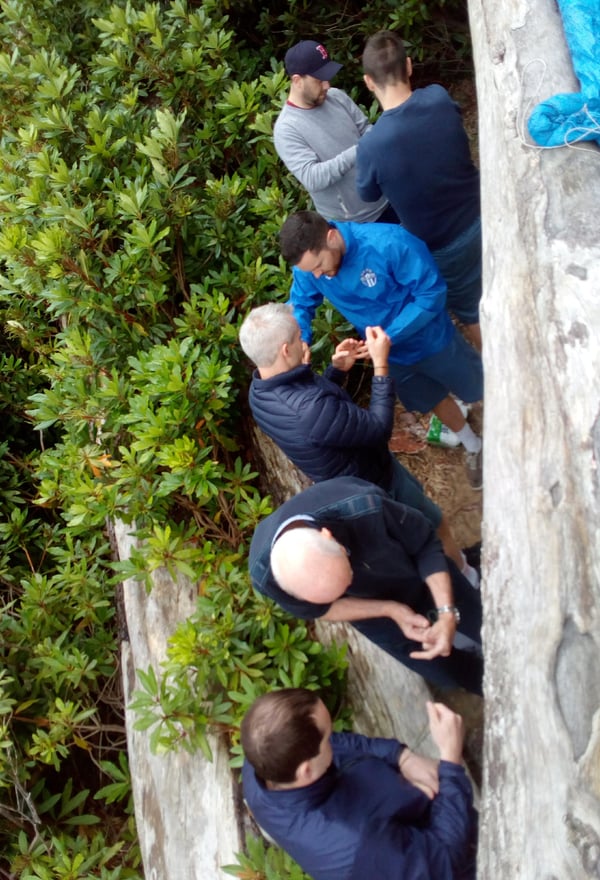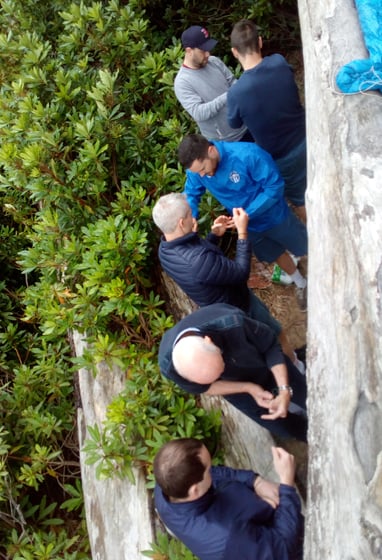 Crossing Thresholds - Secondary Schools
We are taking Seniors out for day long and overnight camps in their local area to invite them in to their manhood and womanhood in a more sincere way. We play, we cook, we work with parents if the conditions are right, and we invite them across the threshold to live the lives they secretly yearn for.
Purpose. Play. Place.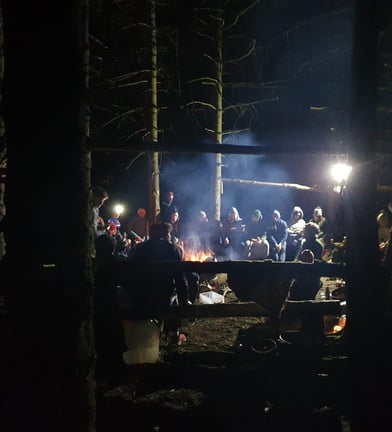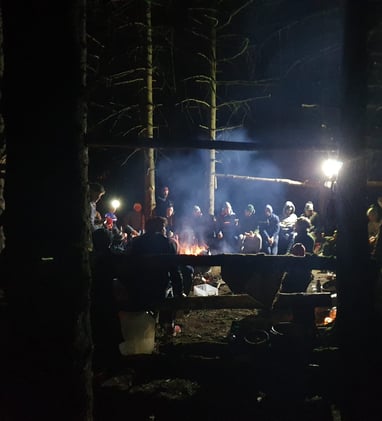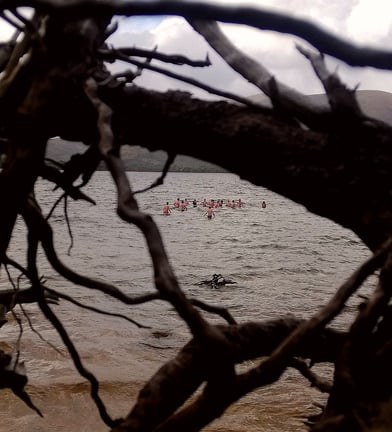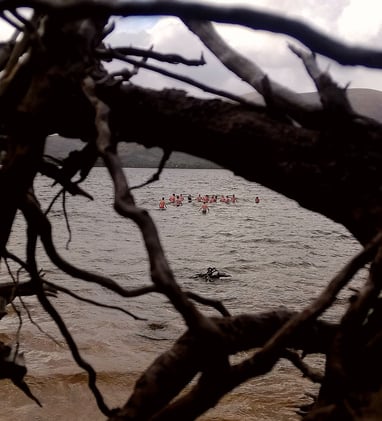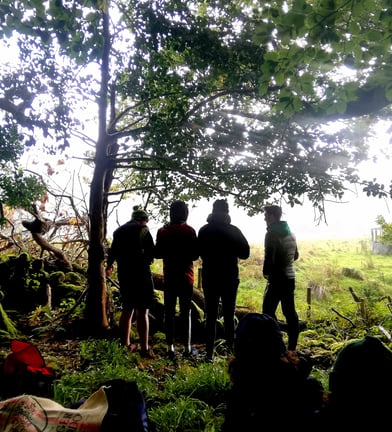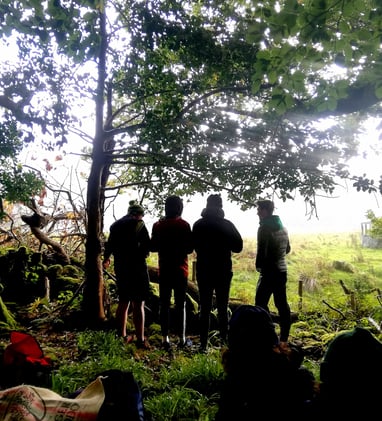 A Rite of Passage ritual can serve any transition;
From Boob to Bread - Marking our boy Uisne's transition from his mother's milk to societies food
.
'We gathered by the fire to mark another transition for Uisne, from the baby into the boy, with a gathering of strong men who, in the way they live their lives, display all that is primal and beautiful about being a man.
He has been blessed for two years with a mother committed to giving him the best source of goodness available on the planet, nature's most beneficial milk, on tap and on demand.
But time waits for no baby and his initiation into the brotherhood of man was marked most beautifully by the boy himself.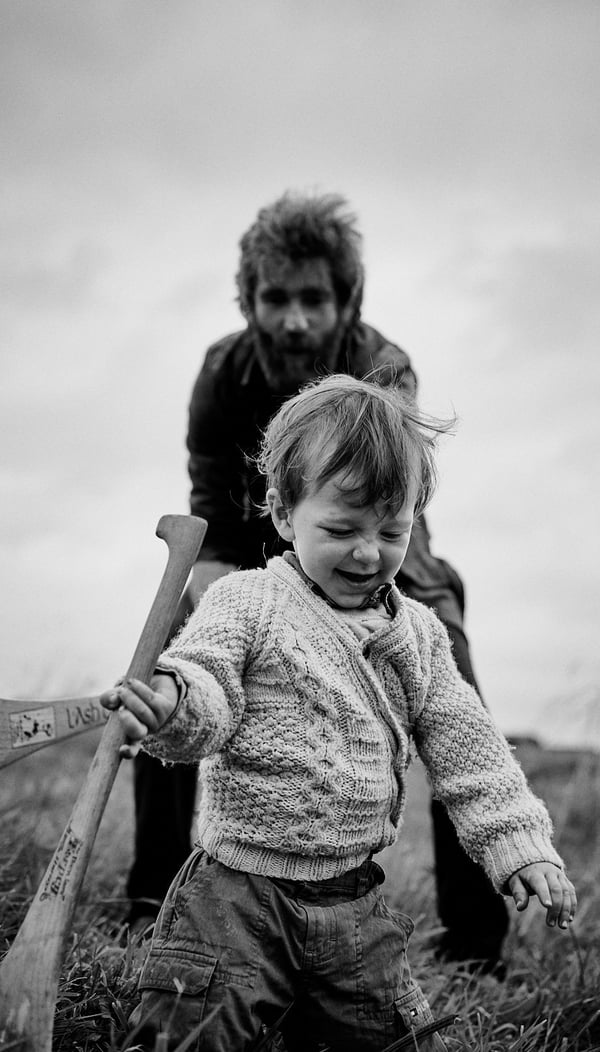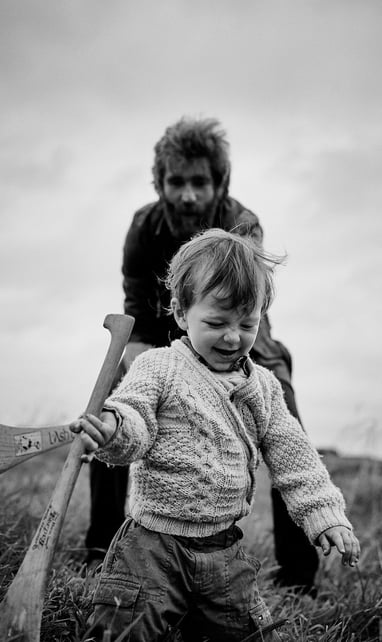 As the men celebrated him, he dug with his hands a hole in the soil and buried his face into the earth, his muddy transition illuminated by the glow of the campfire, his intuitive initiation met by the beat of an Ó Snodaigh bodhrán, joie joie joie, plaisirs de joie.