We are running one day rewilding experiences for schools, as Gaeilge nó Béarla, where we explore wild foods and herbs, introduce the idea of ritual and ceremony as well making time to play a bit of hurling, where the conditions allow.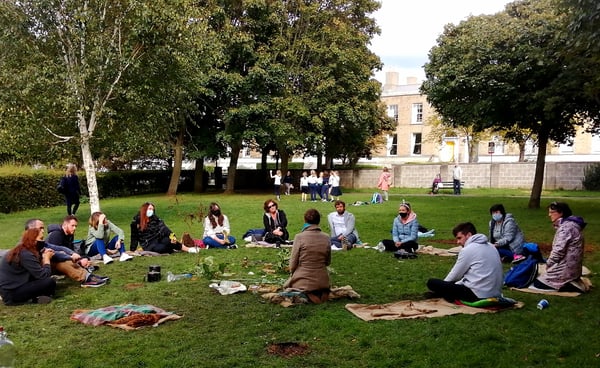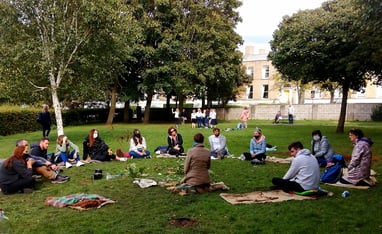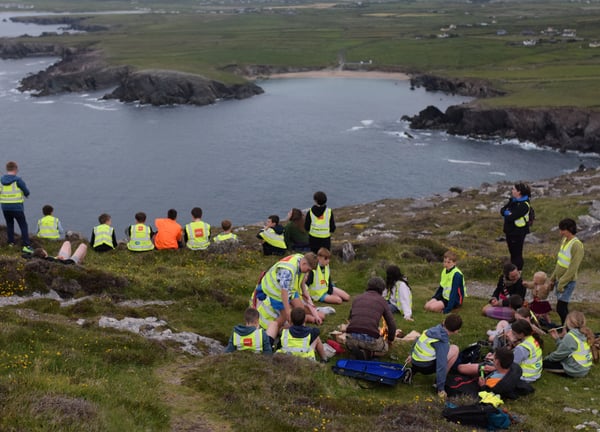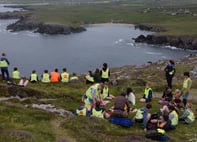 Wild Irish School Tours
Sixth class school tours present the perfect opportunity to mark the transition the boys and girls are going through at this time.
We play, we forage, we build, we nourish our bodies with good food but we also take the opportunity to mark the transition that is underway, to celebrate and integrate the previous 8 years of primary school, the teachers they've worked with, the friends they've made, while also looking forward to secondary school, inviting them to consider how they would like to show up for themselves in this new environment.
In this sweet spot in the middle we celebrate the transition by calling in their guides and their allies to support them.
Crossing Thresholds - Secondary Schools
We are taking Seniors out for day long and overnight camps in their local area to invite them in to their manhood and womanhood in a more sincere way. We play, we cook, we work with parents if the conditions are right, and we invite them across the threshold to live the lives they secretly yearn for.Purpose. Play. Place